We all look forward to spending Thanksgiving dinner with our families — which often includes our dogs.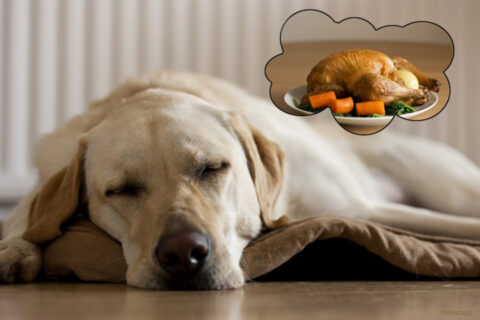 After all, they are part of the family and love to be the center of attention.
However, feeding your dog table scraps can be dangerous — even fatal — to your dog.
Here's how to keep your dog safe this Thanksgiving…
Can Dogs Have Turkey?
In case you're wondering, yes you can give your dog some turkey and even a little gravy.
When placing the meat in your dog's bowl, be sure to remove all pieces of bone.
Just like chicken bones, turkey bones splinter and can cause blockage or perforation of the intestine.
A veterinarian weighs in: Can Dogs Eat Turkey Bones?
Read more: Dog Thanksgiving Tips: Can Dogs Eat Turkey?