As I've written before, I love interactive dog toys! (And so does my dog.)
I think they're a great way to challenge your dog and break the monotony of boring daily routines.
Most interactive dog toys were created for the purpose of "play".
I recently tried one that was created for the purpose of making everyday feeding time more enjoyable for your dog.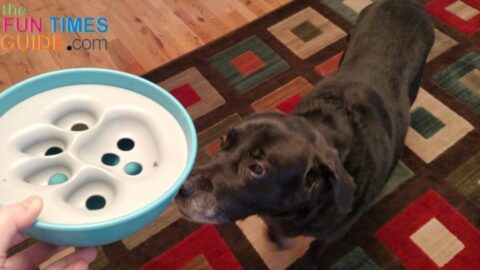 It's called the Rock & Bowl Puzzle Feeder.
Read more: PAW5 Rock 'n Bowl Review: It's A Slow Feed Dog Bowl & Interactive Puzzle Toy For Dogs!