Dressing up your dog in funny outfits is a secret pleasure that we're all guilty of.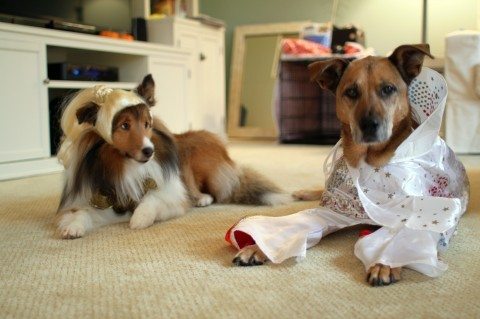 Must see: Pictures Of Dogs Wearing Halloween Costumes
As long as the costume is not restrictive or uncomfortable, many dogs can learn to love their fun outfits and enjoy the extra attention that comes with being dressed up.
Halloween is the best time of year to dress your dog in a hilarious costume that will get him lots of extra hugs and dog treats.
6 DIY Dog Halloween Costumes
Read more: 6 Funny Dog Halloween Costumes You Can Make With Little Or No Sewing