Would you believe?…
Call me cheap (I prefer frugal), but I break almost all of my dog's treats into smaller pieces and then dole out those small pieces as tasty rewards every time my dog does something good.
Yep, almost all of the dog treats I buy, I break in half or — depending on their size to begin with — maybe even fourths!
As a result, that means I get 2 to 4 times the mileage from a box or bag of dog treats than the manufacturer wants me to get — and we're not talking about cheap dog treats either!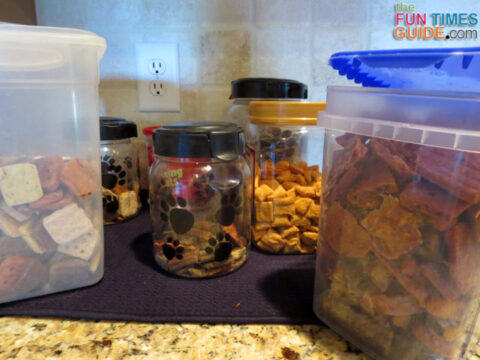 Read more: 4 Ways To Save Money On Dog Treats & Cut Your Dog Treat Budget In Half WITHOUT Buying Cheap Dog Treats!